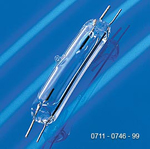 傾斜感測器 »
玻璃殼(小角度) Overview
Glass narrow angle tilt sensors are used for applications requiring the highest levels of repeatability and resolution over small angles. With a proven record of performance in the harshest commercial and military applications, these sensors are rugged and reliable.


Use the table below to find the right product to fit your sensor requirements.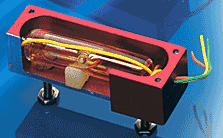 Encapsulated 玻璃殼(小角度) Sensors
High precision glass, null sensing sensors are encapsulated in light-weight, non-magnetic housings with mounting screws for quick and easy installation into your instrumentation. Insulative properties of the compound used in encapsulation provide enhanced temperature stability of the sensor.

In addition to our standard products, we have a range of specialty sensors.  We can customize our products to meet your requirements.  to learn more.
To learn more about the principles of electrolytic tilt sensing and how to integrate tilt sensors into your application, see our 技術資料rmation page.